I finally have my custom closet built-in complete! (For the most part anyway...more on that!)


And I L-O-V-E it!

I wanted a built-in that was beautiful and functional. I designed it to appear more like a piece of furniture than an actual closet.
It's amazing how something like this can change the way you live!
Especially if you have a
need
to be obsessively organized!
It definitely is promising to be a good solution to my
entryway storage dilemma
.
Now I have room for coats, shoes, hats, gloves, and office/homework supplies.
That's a tall order for one built-in!
Here are some shots of the interior with built-in cubbies.
There's more to do! Isn't that always the case?
1. Complete paint
exterior color...
Benjamin Moore White Dove OC-17
interior color...
The final decision on the interior paint color is still in the works.
Maybe a dark gray? Or a stenciled pattern? Wallpaper?
2. Install hanging rod for coats
3. Purchase baskets and bins for cubbie storage and organization
4. Install door hardware
(You'll notice that in the above photo the door hardware is missing.)
I have these on order...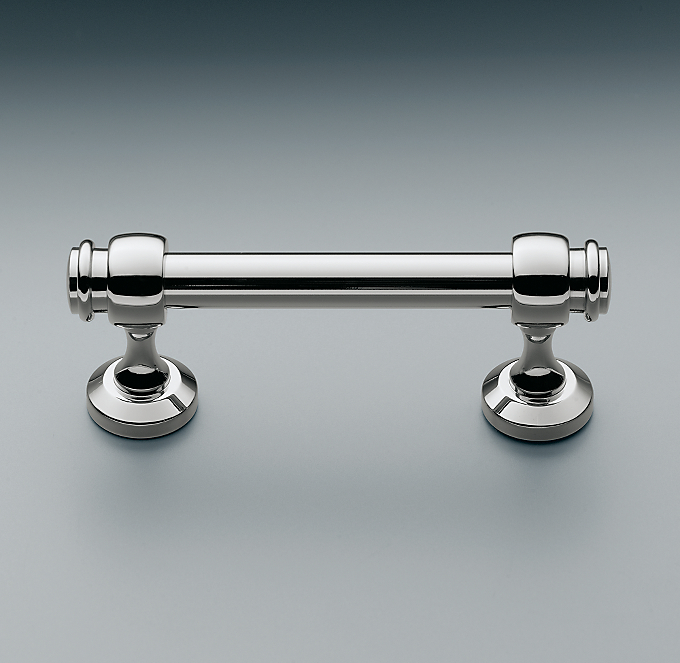 Restoration Hardware Lagurno Pull
Remember my post on
Papa Joe
and his amazing talent?
He constructed this lovely built-in for me.
With my supervision of course :)
I'll be sharing photos of the built-ins construction. Sort of a "tips and tricks" from a carpentry expert.
Stay tuned...
XOXO,